See how we help our clients Redefine the booking experience and increase conversion with a new value proposal, irreplicable by OTAs.
Turn your website visits into more profitable bookings.
+10%
Time on page
+30%
Superior categories
+10%
Conversion rate on visits
Cayo Levantado Resort
Bahía Príncipe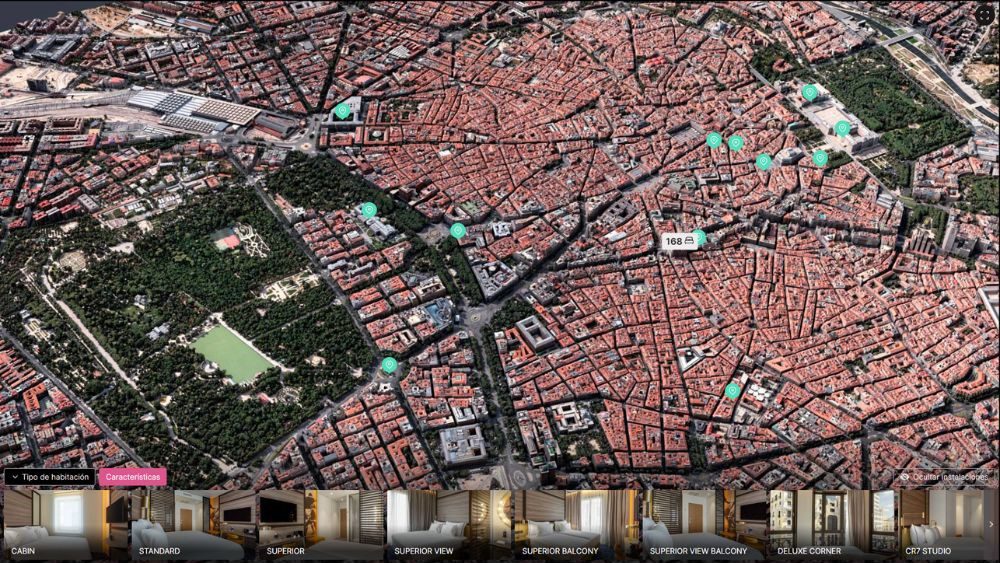 Pestana CR7 Madrid Gran Vía
Pestana Hotel
Radisson Mayfair London
Radisson Hotel Group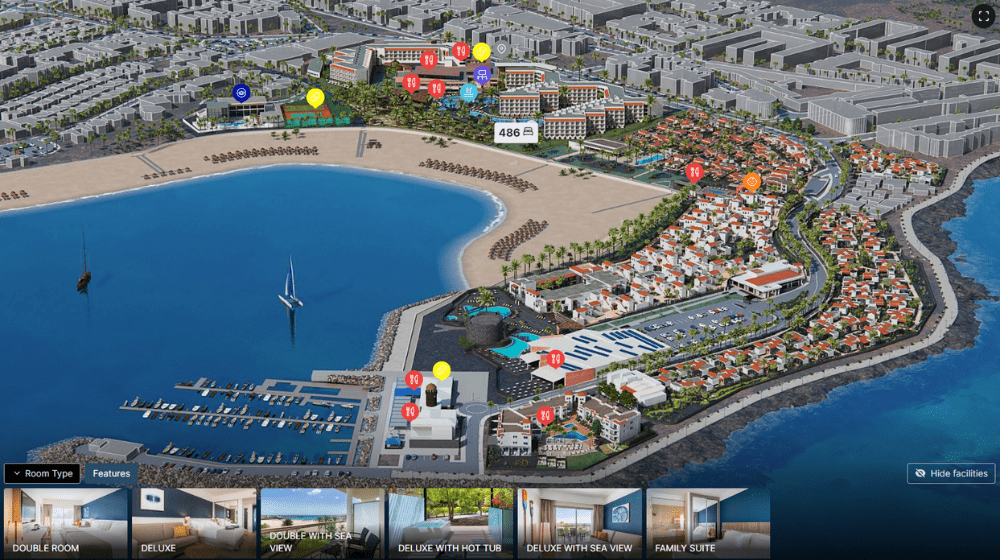 Barceló Fuerteventura Mar
Barceló Hotel Group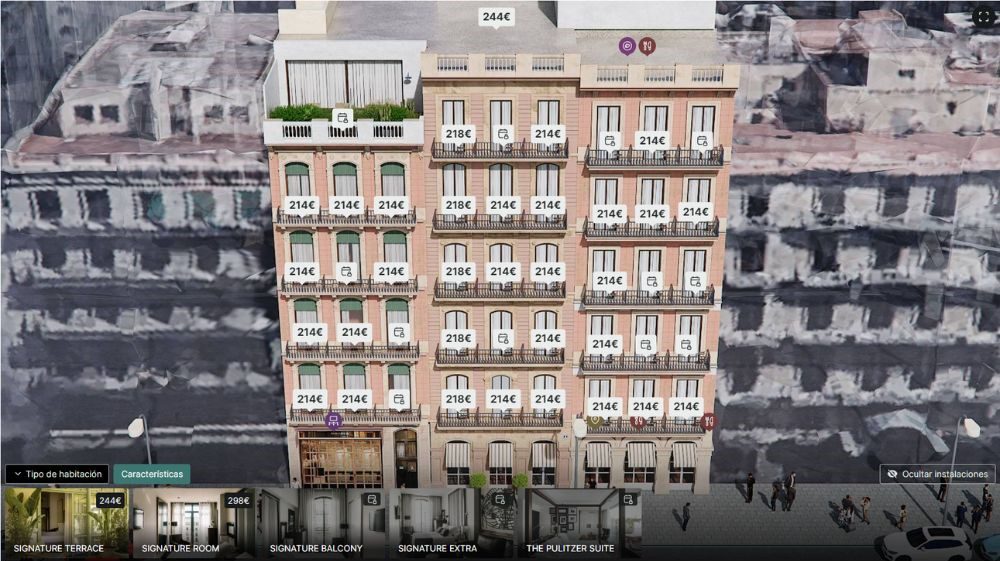 Hotel Pulitzer Barcelona
Grupo Pulitzer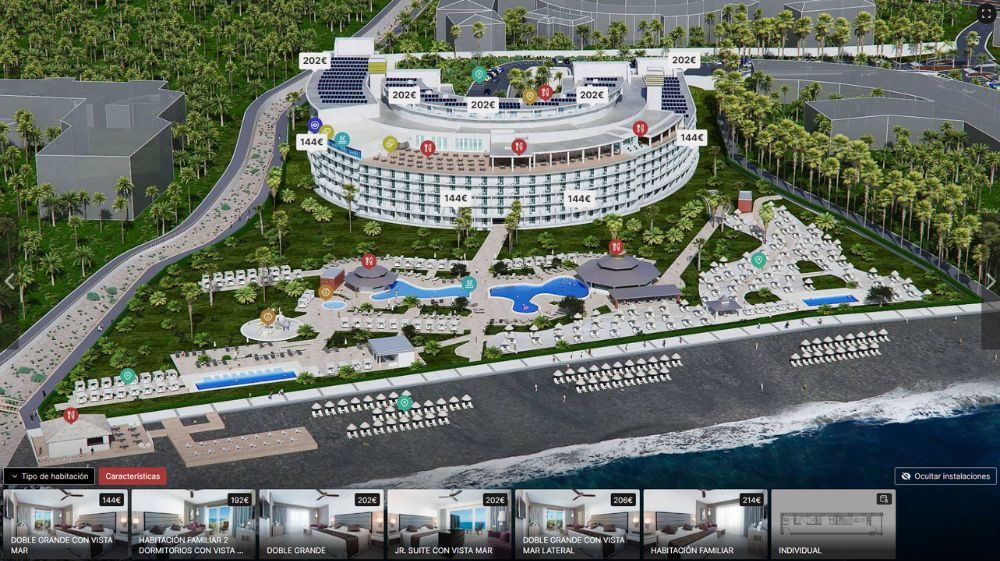 RIU Palace Tenerife
RIU Hotels Resorts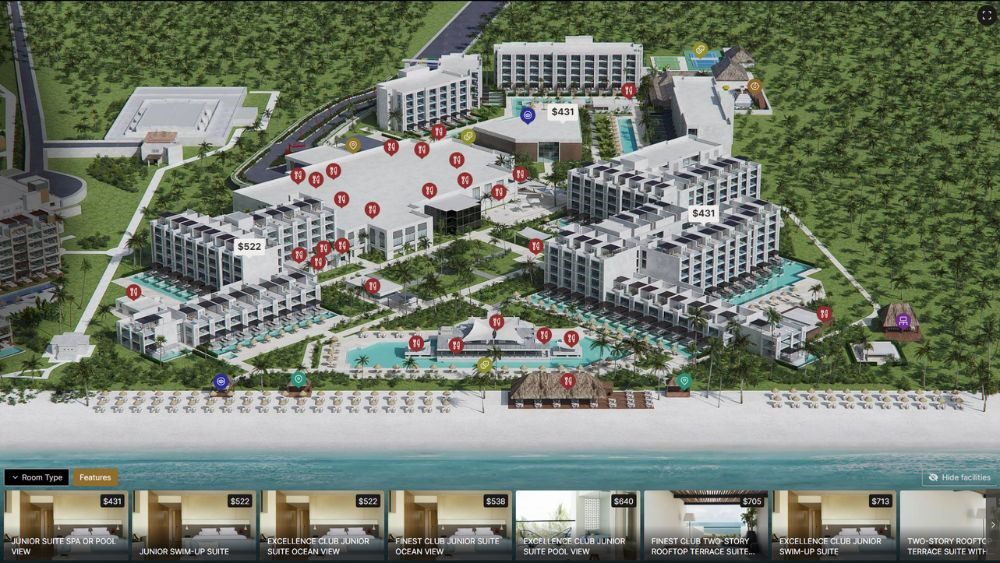 Finest Playa Mujeres
Finest Resorts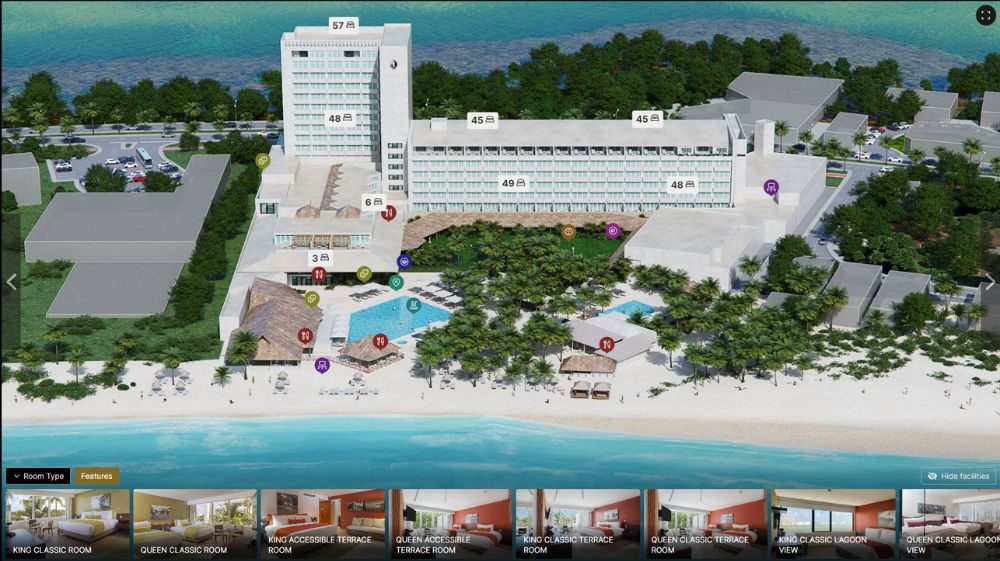 Presidente Intercontinental Cancún
Grupo Presidente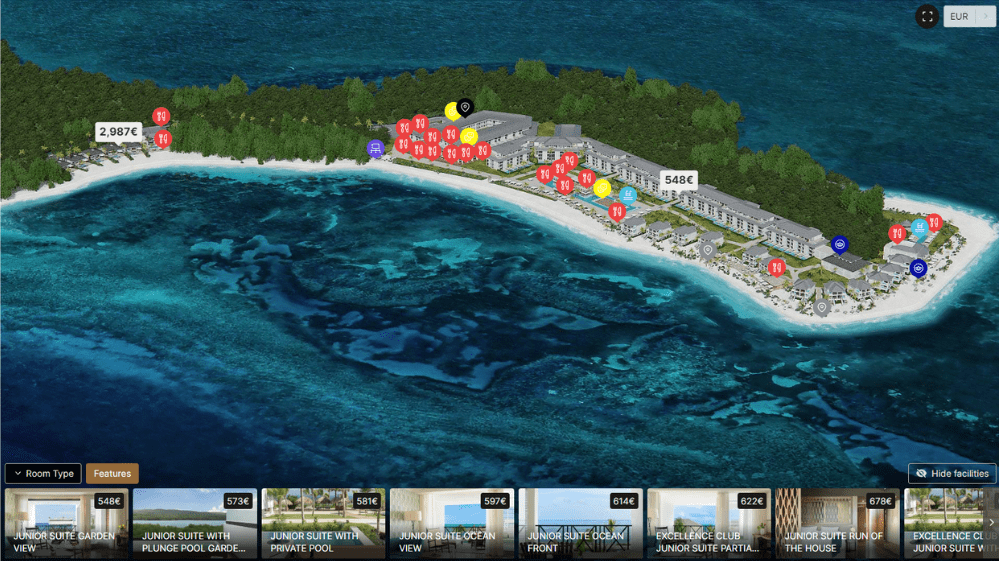 Excellence Oyster Bay
The Excellence Collection
Increase your extra incomes and engage your clients. 
+30%
Superior categories
+$
For selecting the room by payment by B2B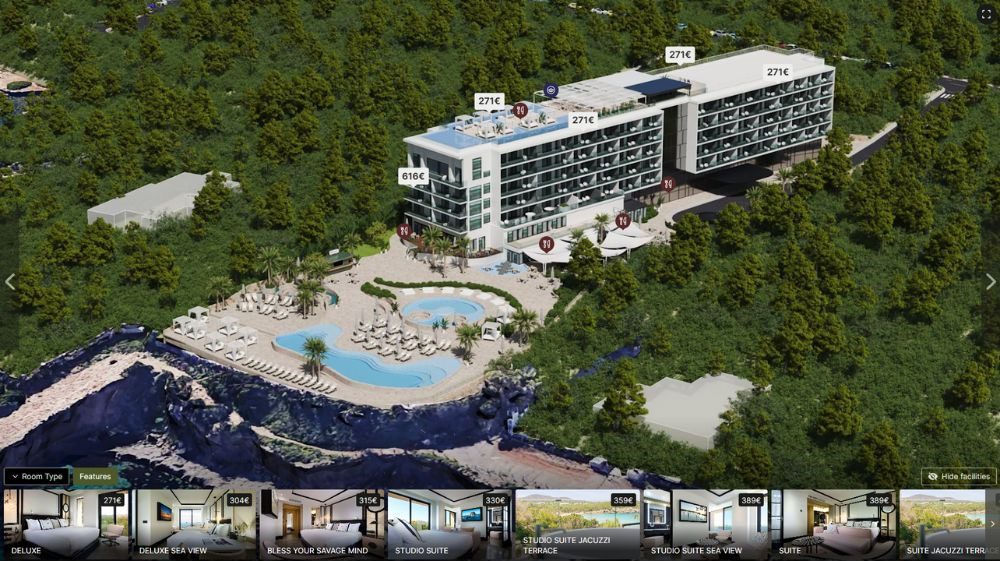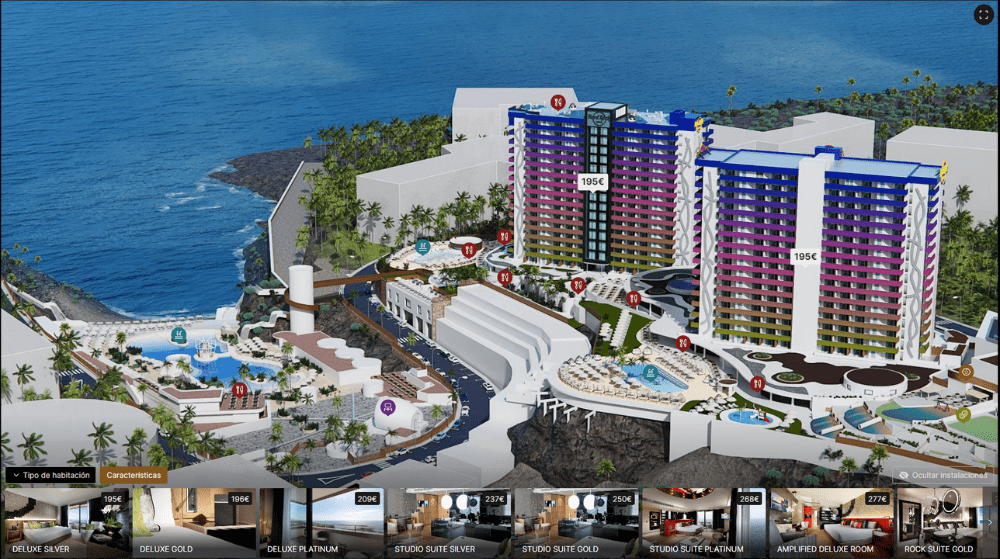 Hard Rock Hotel Tenerife
Palladium Hotel Group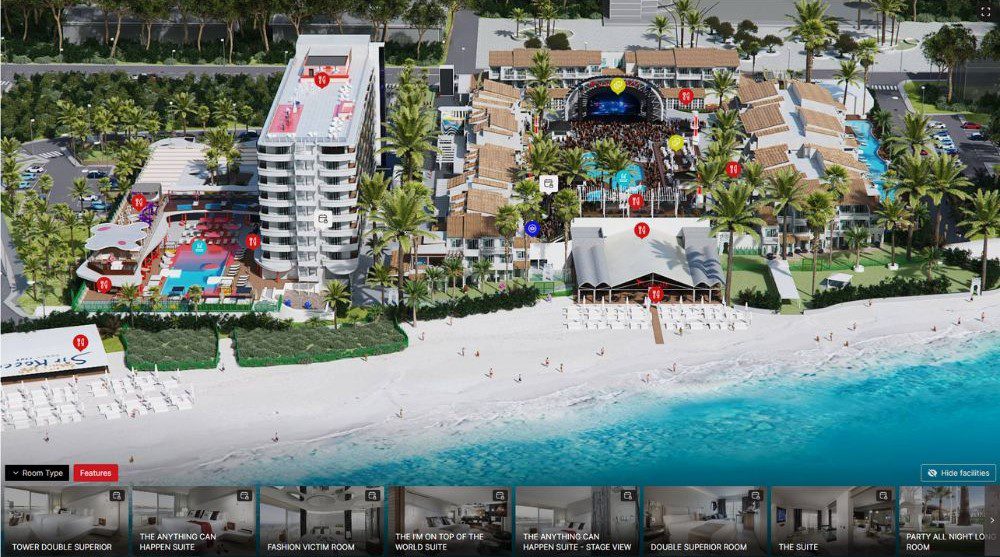 The Ushuaïa Hotel
Palladium Hotel Group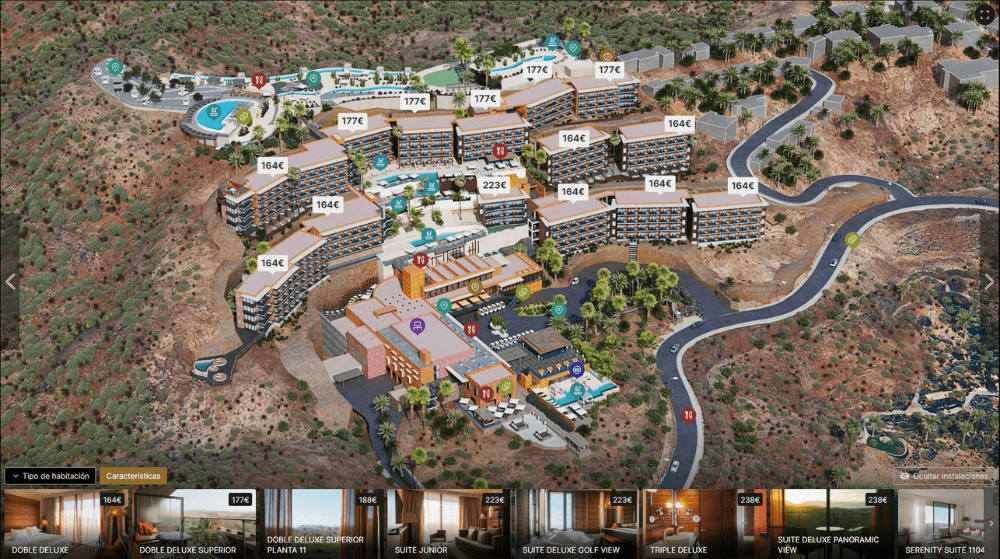 Salobre Hotel Resort & Serenity
Grupo Satocán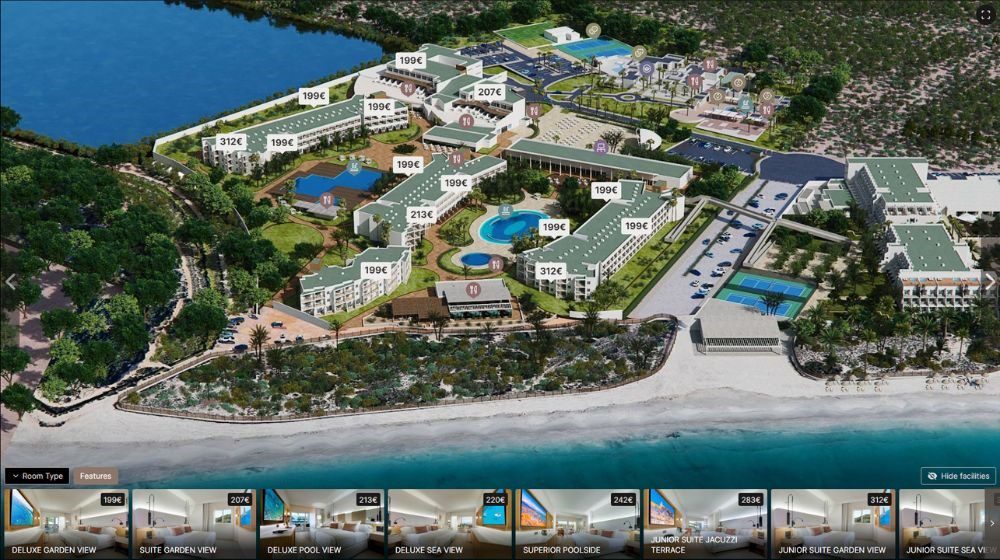 Grand Palladium Palace Ibiza
Palladium Hotel Group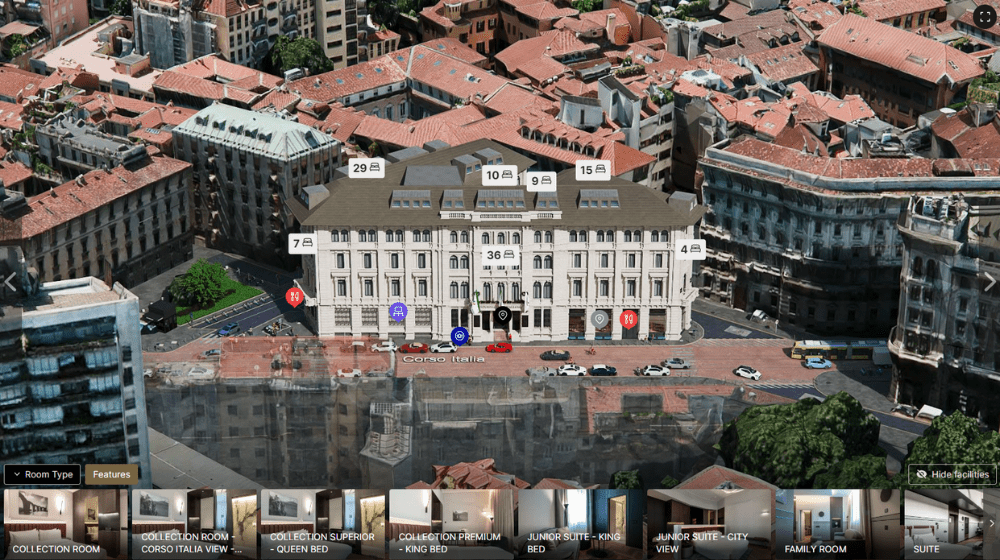 Radisson Palazzo Touring
Radisson Hotel Group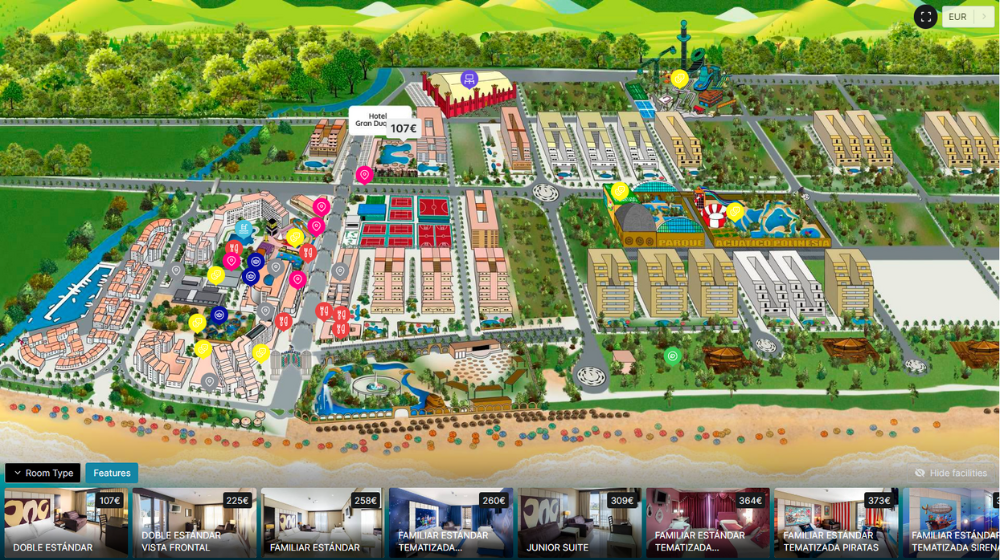 Hotel Gran Duque
Hoteles Marina D'Or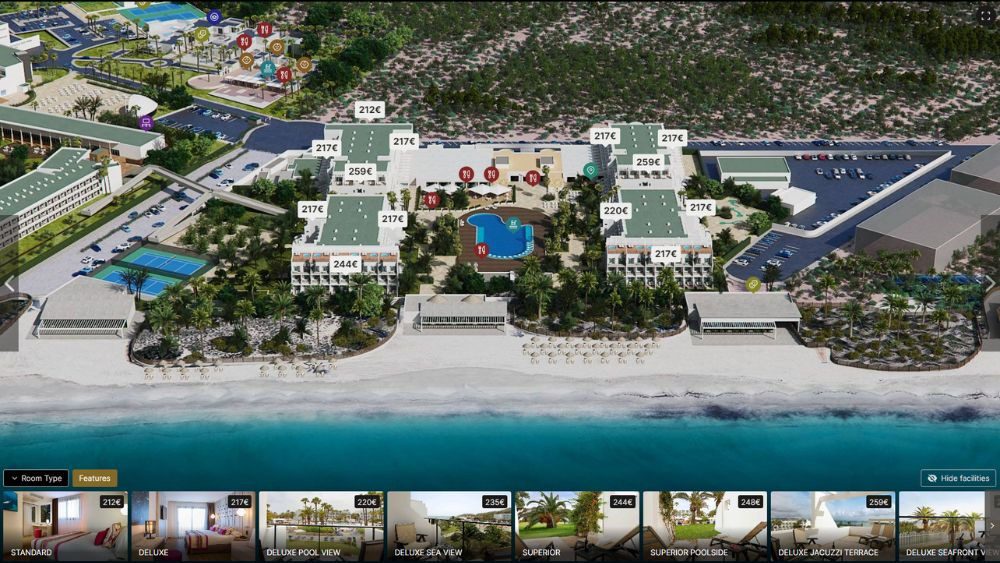 Grand Palladium White Island
Palladium Hotel Group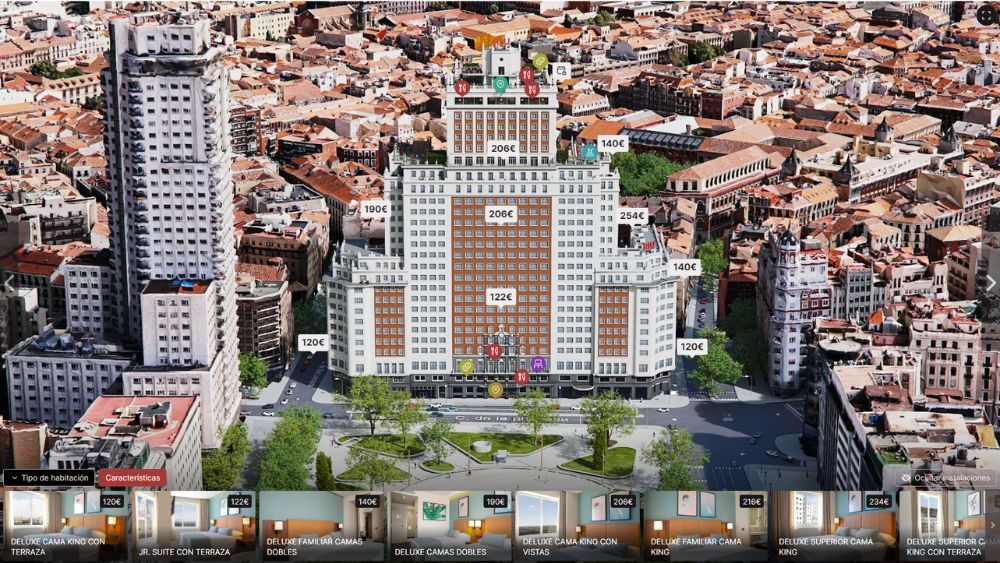 RIU Plaza de España Hotel Madrid
RIU Hotels & Resorts
Increase your conversion with a new value proposal, irreplicable by OTAs.
+30%
Conversion ratio.
+30%
Superior categories.
+92%
Client satisfaction.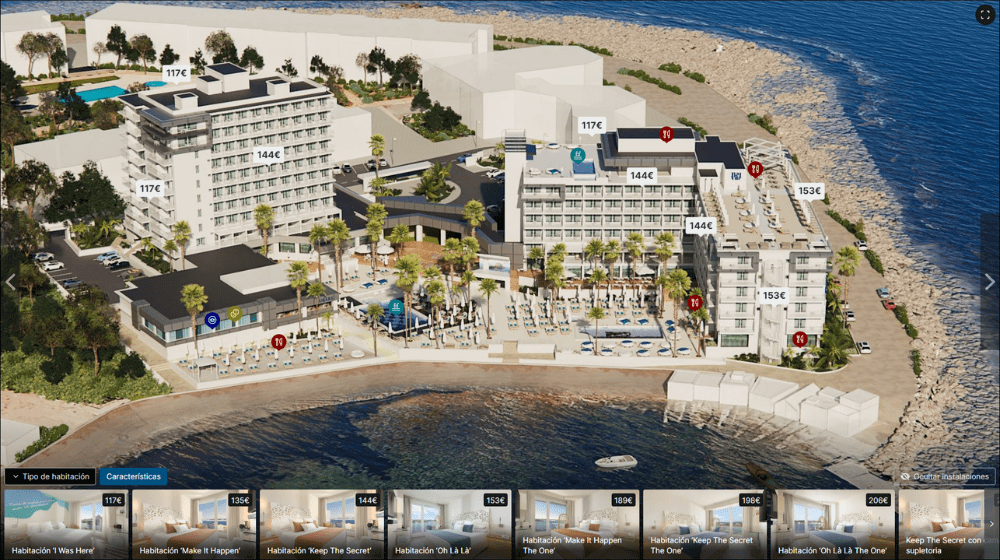 Amàre Beach Hotel Ibiza
Amàre Hotels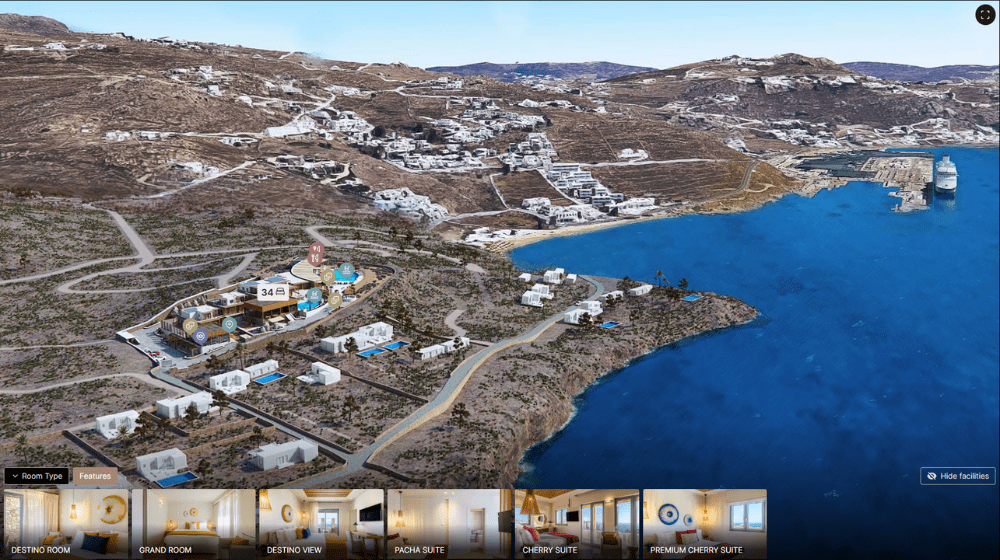 Destino Pacha Mykonos
Grupo Pachá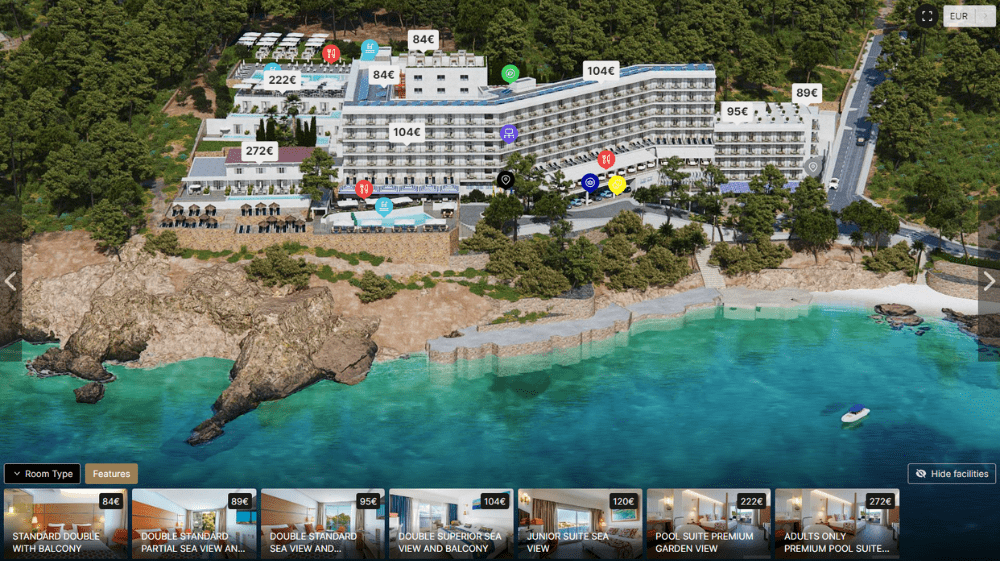 Hotel Coronado Thalasso & Spa
Hotel Coronado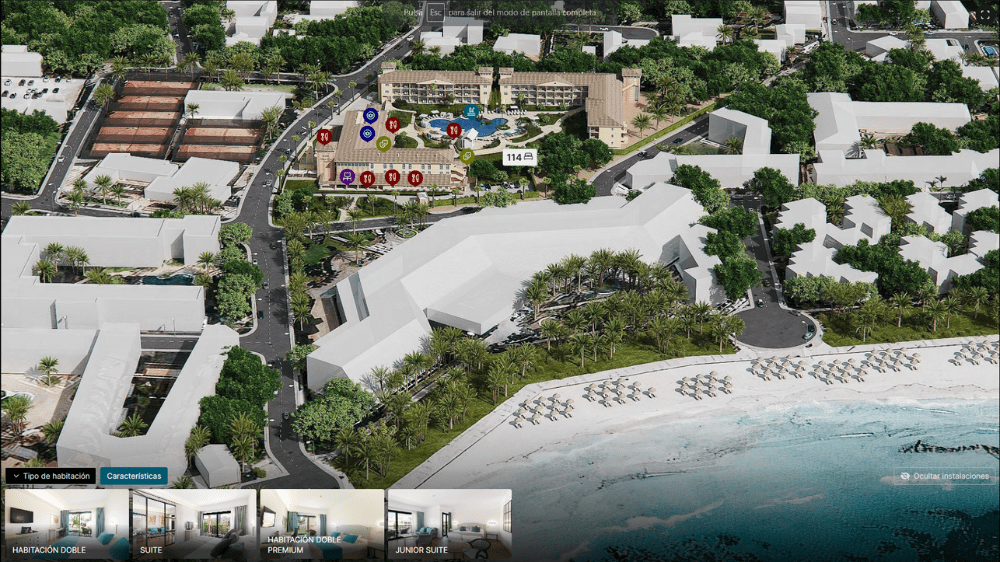 CM Mallorca Palace
CM Hotels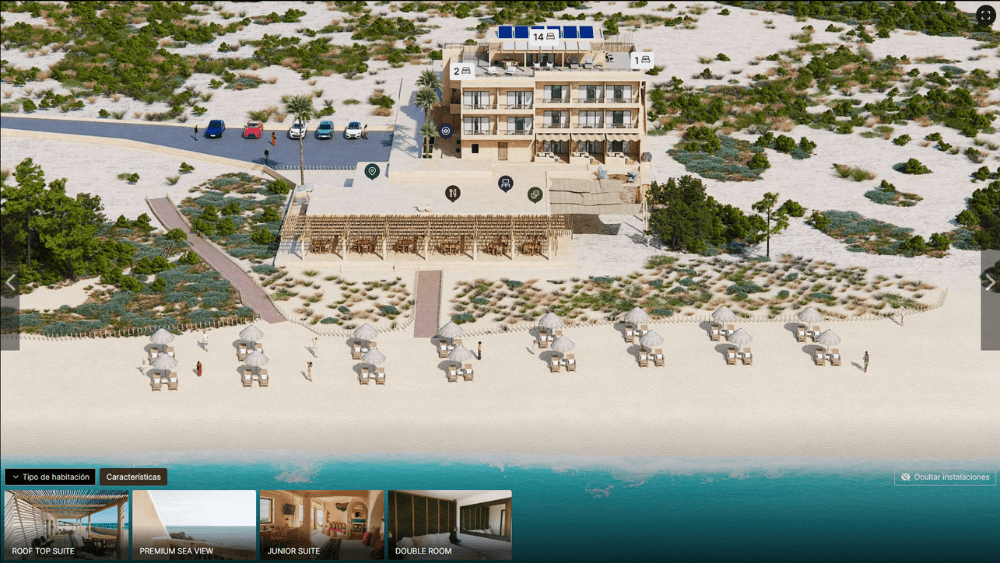 Grupo Pacha Formentera
Grupo Pachá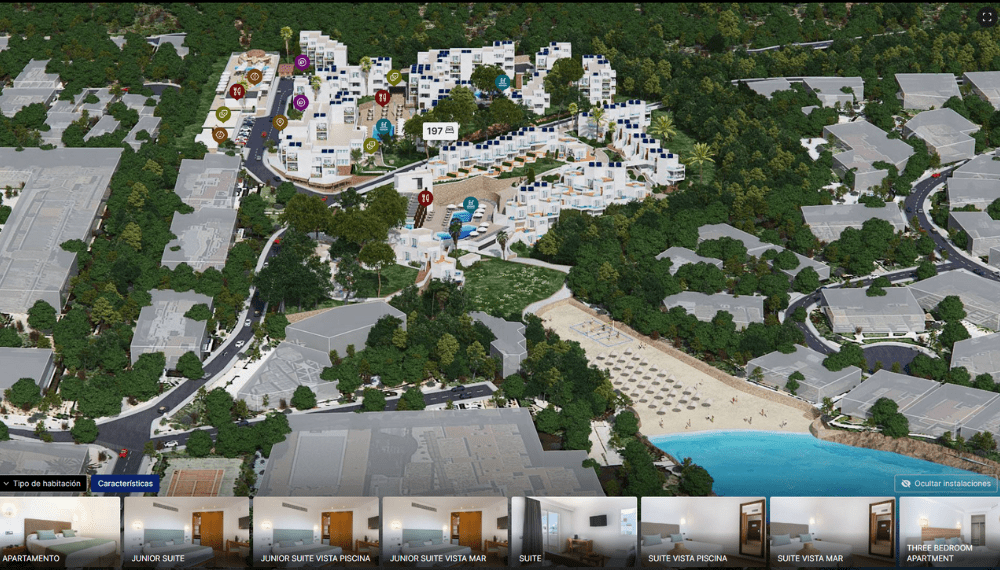 MarSenses Ferrera Blanca
MarSenses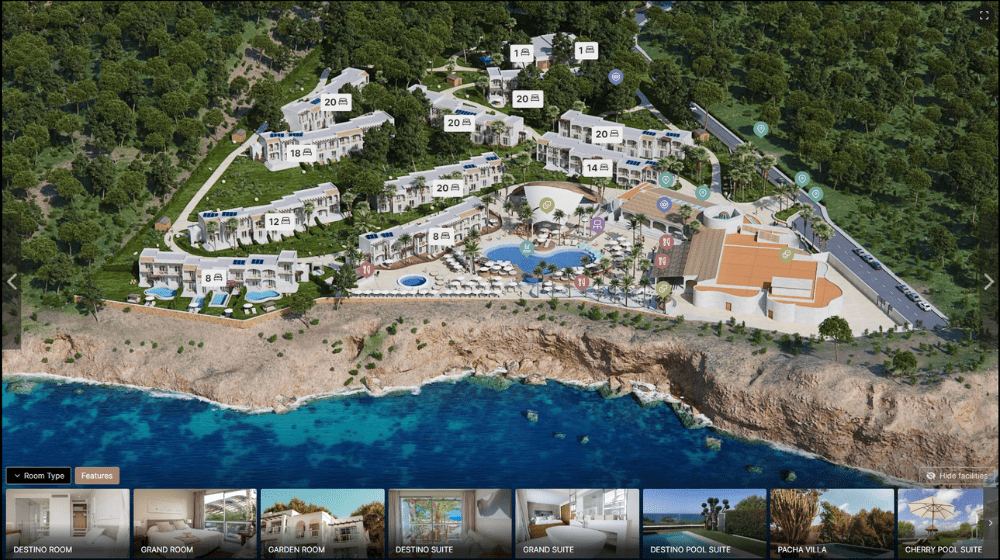 Destino Pacha Ibiza
Grupo Pachá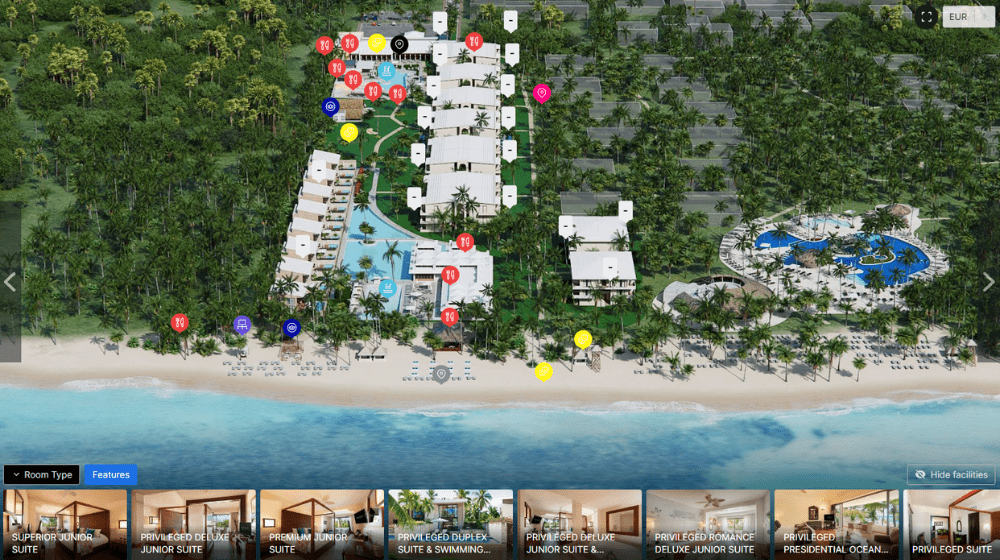 Hotel Catalonia Royal Bávaro
Catalonia Hotels & Resorts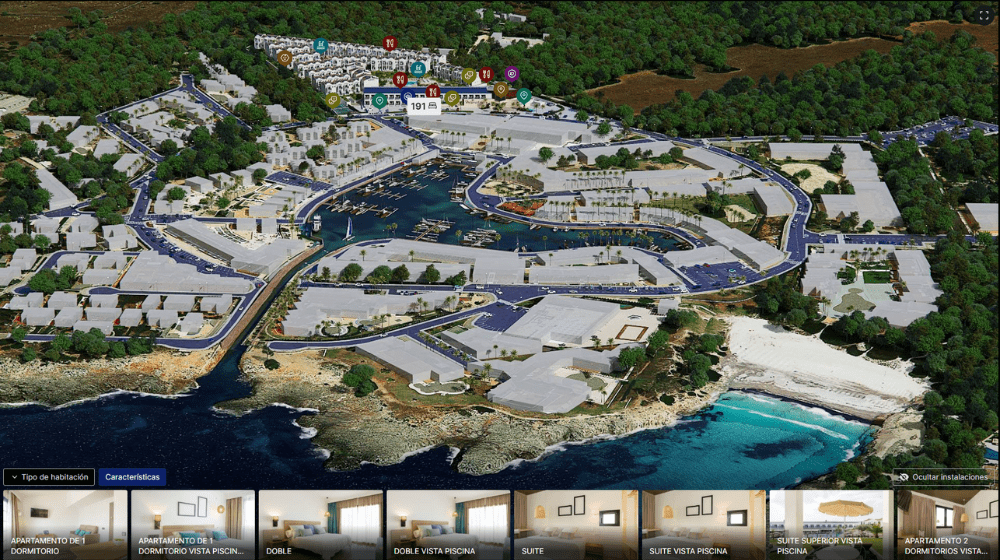 MarSenses Paradise Club Hotel
MarSenses
Take a look at our client's Digital Twins
What our clients are saying

"From the first moment we met Hotelverse we knew we found the right partner to make our vision happen. We were impressed by the disruption and improvement of the customer experience they offer. This technology greatly increases engagement and it's undoubtedly a great added value for our customers."
Raul Alvarez Barrera
Global Vice President Digital Head of the Digital Experience CoE at Radisson Hotel Group.

"The Hotel Industry needs a quantum leap in the way it customizes the booking experience, just like Retail already does. Hotelverse is undoubtedly a giant step forward that will help us to sell better."
Braulio Arsuaga
CEO, Presidente Group
"For us, Hotelverse technology is a proposition of great value. The rooms of urban hotels have different characteristics. For example, the views can be drastically different, and the sun exposure also varies with the orientation.The digital twin allows our guests to make a reservation with all the information needed."
Mariana Pinto Pereira
Operations Spain Country Manager de Pestana Hotel Group.
Would you like to be part of our visionary clients?